Double-Check Your Portfolio Growth and Return
Posted on Friday, August 10, 2018
This one simple trick using Toolkit 6 can help ensure that your stock portfolio is on the right track to meet your objectives.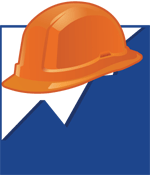 If earnings growth drives stock prices over the long term, then a stock without earnings is a stock with little chance of capital appreciation. And if your entire portfolio is made up of low-growth investment opportunities, your chances of outperforming the overall market are minimal.
Here's the archive of my Toolkit 6 webinar from August 2018 in which I provide some thoughts about making sure that your stock portfolio is poised for future growth and adequate returns. This makes for an interesting discussion at your next investment club meeting, or food for thought in the management of your own portfolio.
Watch the webinar replay here.